Advantech Launches HIT-507 7" Medical-Grade Healthcare Information Terminal for HMI Applications
3/18/2020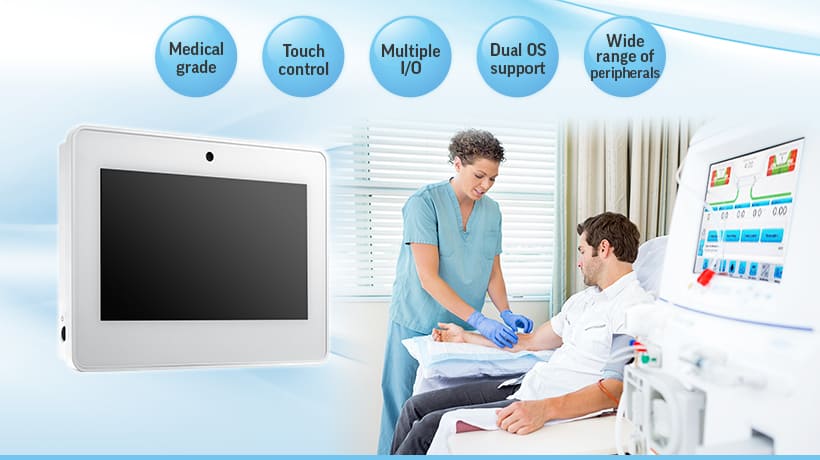 Taipei, Taiwan, March 17, 2020 – Advantech is pleased to announce HIT-507 – a 7"medical-grade healthcare information terminal aimed at offering equipment builders an easily integrated HMI for rapid product development.

Featuring an Intel® Celeron® J3455 quad-core processor and 7" display with 10-point projected capacitive (P-CAP) touch control, HIT-507 provides a high-performance device that enables reliable design and cost-effective project implementation.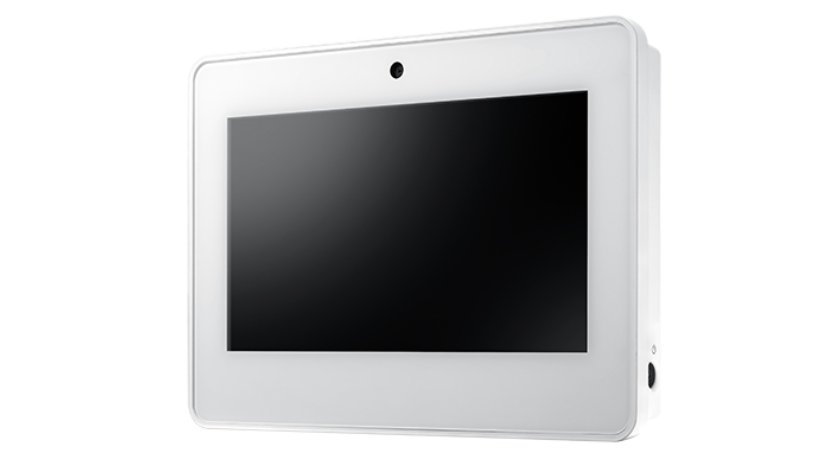 To optimize the utilization of control panels for sophisticated medical equipment, HIT-507 is equipped with multiple I/O ports for integrating additional peripherals according to usage requirements. This eliminates the need to install extra modules or customize the design during manufacturing. With the ability to support both Windows 10 IoT (64 bit) and Android 8.0 operating systems, HIT-507 can also be easily integrated with existing hospital information systems and infrastructure.
Moreover, HIT-507 supports two assembly configurations, VESA mounting and open frame installation, enabling flexible deployment in a wide range of medical equipment. Compliant with IEC 60601 safety standards for medical devices, the HIT-507 terminal not only ensures safe operation of medical equipment but also minimizes the time-to-market by ensuring compliance with healthcare regulations.
High Flexibility for Diverse Healthcare Applications

The compact and open-frame design of HIT-507 make it ideal for installing in bedhead units to function as bedhead terminals. Healthcare staff can use the terminals to access medical records and hospital information systems, retrieve laboratory results, monitor patient vital signs, and document treatment observations.
Moreover, with support for either wired or wireless communication, patients can use the HIT-507 terminals to request nurse assistance and manage their environment, such as adjust the bed height and room lighting.
7" display with 10-point P-CAP touch control
Two assembly configurations: 75x75mm VESA mounting or open frame installation
Intel® Apollo Lake CPU
Supports M.2 2230 WiFi, BT modules, and M.2 2242 SSDs
Integrated handset with noise cancellation and dedicated audio codec
Wide range of peripheral options (5M camera, HID RFID, NFC, Smart Card Reader, and PoE module)
Supports triple operating systems: Windows 10 IoT (64 bit), Android 8.0, and Linux
ITE certification (Medical by project)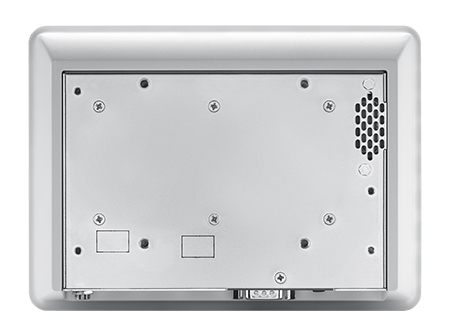 Advantech's HIT-507 medical-grade healthcare information terminal is available for order now. For more information about this or other Advantech products or services, contact your local sales representative or click the button [DEMO REQUEST]. We will contact you soon.