Advantech Releases 8TB SATA SSD with Wide-Temperature Support and Enterprise-Grade SATA SSD
8/15/2019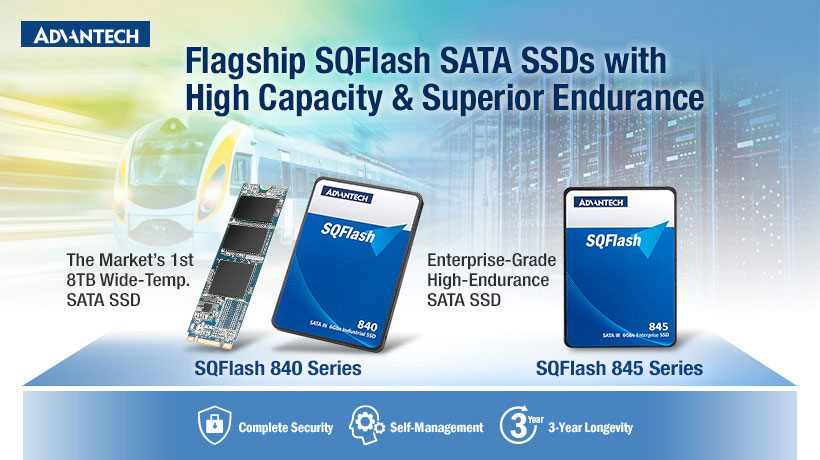 August 2019, Taipei – Advantech (2395.TW), a leading global provider of industrial flash storage solution SQFlash, today adds two new products to its SATA SSD product selection: the high performance SQFlash 840 series and the enterprise-grade SQFlash 845 series. The SQFlash 840 series delivers high-performance, high-capacity, and full-scale storage security support, while offering the very popular 2.5" form factor (SQF-S25) and an M.2 2280 form factor (SQF-SM8). Using the latest Toshiba BiCS3/BiCS4 3D NAND Flash technology, the SQFlash 840 series is the first wide-temperature SATA SSD to achieve up to an 8TB per drive capacity. It adopts the latest controller technology with built-in LDPC and a RAID-ECC error correction engine to further enhance SSD endurance and data integrity. In addition to offering the same features as the SQFlash 840 series, the SQFlash 845 series uses the latest Toshiba enterprise-grade 3D NAND Flash technology to achieve up to 1.8 DWPD (Drive Writes per Day). Targeting enterprise applications, such as networking and telecom, the SQFlash 845 series provides superior performance, durability, and high-capacity to meet a range of customer demands.
SQFlash 840 Series: The Market's First 8TB Wide-Temperature SATA SSD
To achieve faster and more reliable connections for industrial applications in the growing IoT market, more and more data is being transmitted to data centers through 5G networks—with massive volumes now transmitted every day. As this happens, the demand for network switches and data centers is increasing and associated devices require upgrading—resulting in the need for larger capacities and wide-temperature storage solutions. The SQFlash 840 series effectively increases its capacity by 2.5" SSD to 8TB, M.2 2280 to 2TB capacity, and is suitable for wide-temperature applications in the defense, transportation, and networking fields. For data protection, SQFlash 840 series products have preset all the data security mechanisms compliant to TCG-OPAL and TCG-Enterprise to improve the security of data inside the SSD.
SQFlash 845 Series: Enterprise Class 2.5" SSD with Twice the Durability
As the number of connected IoT devices grows, data generated by these devices is getting heavier and requires high-speed transmission, via 5G networks, to and from edge computers. Therefore, enterprise-level storage products for intensive data reading and writing in industrial applications are often required. The SQFlash 845 series delivers read/write speeds of up to 560/520 MB/s while consuming low power around 4W. Moreover, it uses enterprise-grade 3D NAND Flash—making the DWPD double the durability of the general 3D NAND Flash. For more information, visit the Advantech website or contact your local sales office.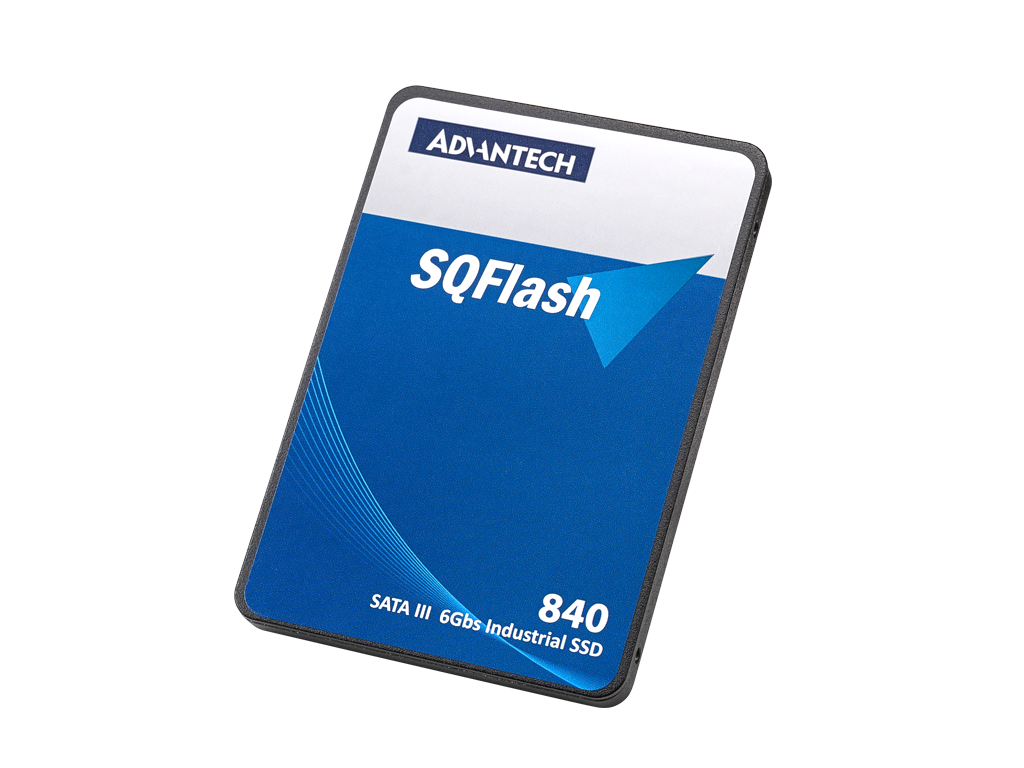 2.5" SATA SSD
SATA 6Gb/s, up to 7.6TB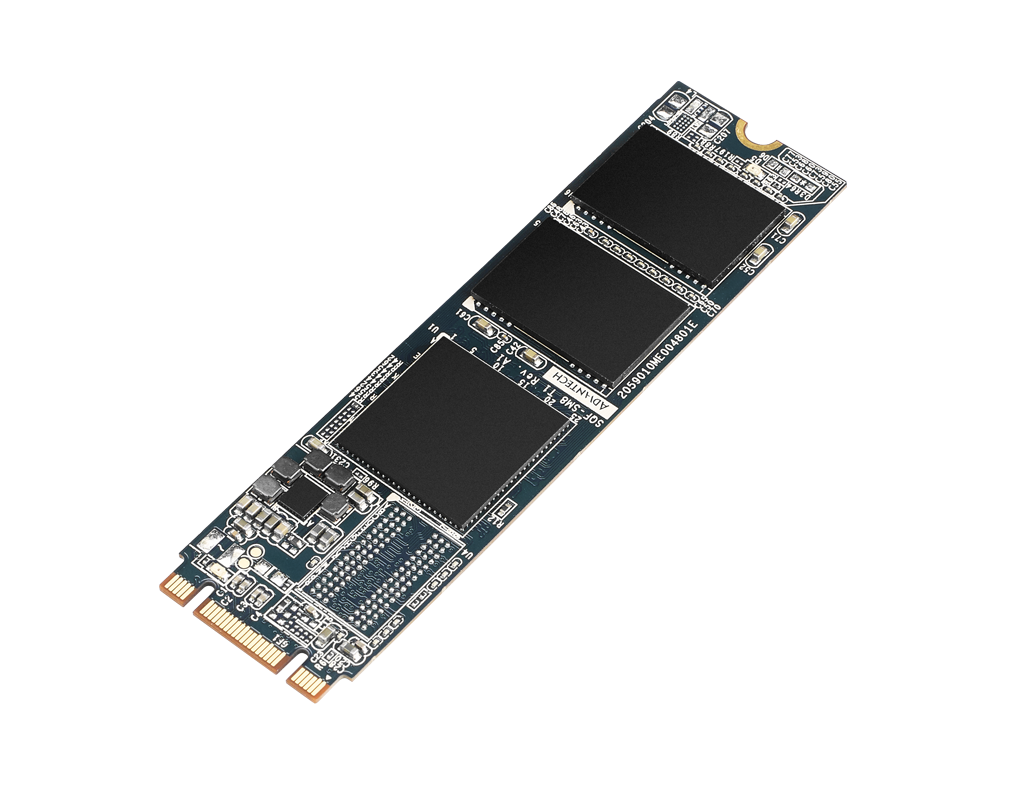 M.2 2280 (B+M Key)

SATA 6Gb/s, up to 1.9TB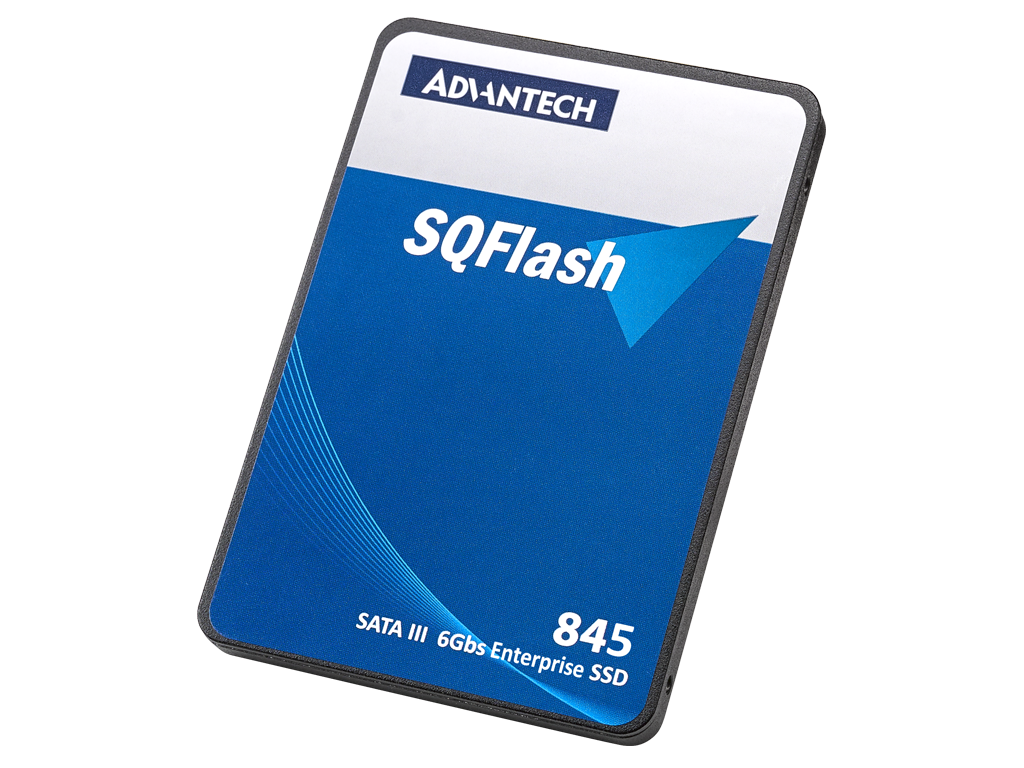 2.5" SATA SSD
SATA 6Gb/s, up to 7.6TB