Accelerating AI with Advantech, MBX, and NVIDIA for Streamlined Healthcare
1/16/2023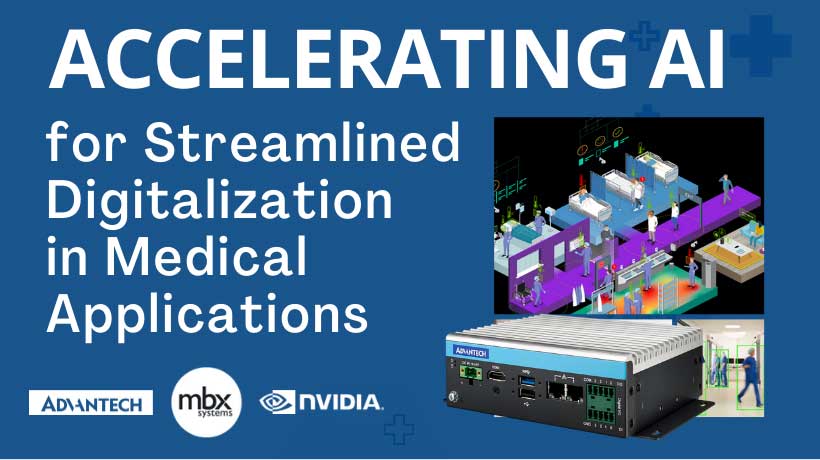 Fast track your digital development of healthcare AI solutions with industry-proven hardware and software building blocks

Artificial Intelligence (AI) in healthcare has grown 167% from 2020 to 2022 as hospitals and medical facilities continually pursue solutions to improve overall patient care and safety, address IT challenges, and combat rising costs. Additionally, healthcare is experiencing labor shortage challenges, which fuels the need for new and innovative solutions to improve operational efficiencies and patient care.
With AI and Network Edge technologies, smart hospitals are becoming more of a reality. Smart sensors, AI-enabled cameras, edge computing, AI inference systems, and more help automate workflows to improve patient care, data security, and operational efficiency. AI-powered tools and applications help the healthcare industry strengthen communication and streamline clinical responsibilities.
In smart hospital scenarios, sensors are able to act as eyes and ears throughout facilities. AI applications may include, but are not limited to: Body Temperature Screening
Patient Monitoring
Surgery Analytics
Safe Social Distancing
Fall Prevention
Contactless Controls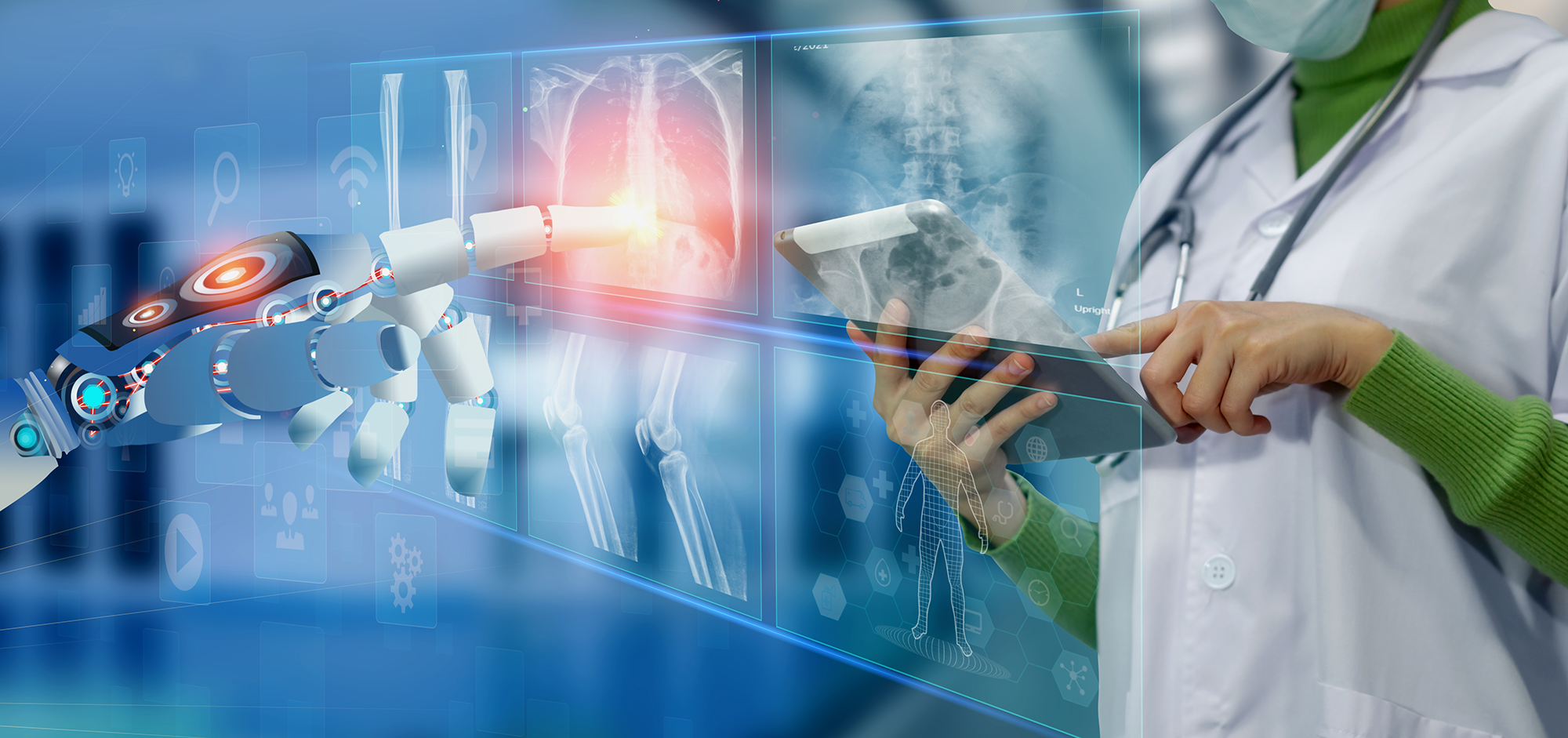 Artificial intelligence will continue this transformative trend, automating manual tasks and workflows. AI adoption similarly parallels electricity adoption – latecomers to new, foundational technologies do not tend to survive. It is vital to quickly adopt and adapt to the changing AI landscape or risk being left behind like those who slept on the possibilities of electrical energy.
Common questions for those exploring AI solutions include:
"What's the first step? How do I get started?"
"How do I handle my data?" and
"What resources are needed for success?"
To help answer these questions and accelerate AI development, easy-to-implement hardware and software building blocks are necessary.

NVIDIA® Clara™ Guardian AI Framework
Developed and designed specifically for healthcare, NVIDIA® Clara™ Guardian is a software platform paving the way forward for smart hospitals. The application framework and partner ecosystem allows end users to bring smart sensors and multimodal AI together, bridging the technology gap for improved patient care.
Developers have an AI starting point with Clara Guardian without the need to develop applications from scratch, cutting down time spent and costs. Clara Guardian comes with a collection of healthcare-specific, pre-trained models and GPU-accelerated reference application frameworks, toolkits, and reference architectures for intelligent video analytics (IVA) and conversational AI, making it easy for ecosystem partners to add AI capabilities to common sensors.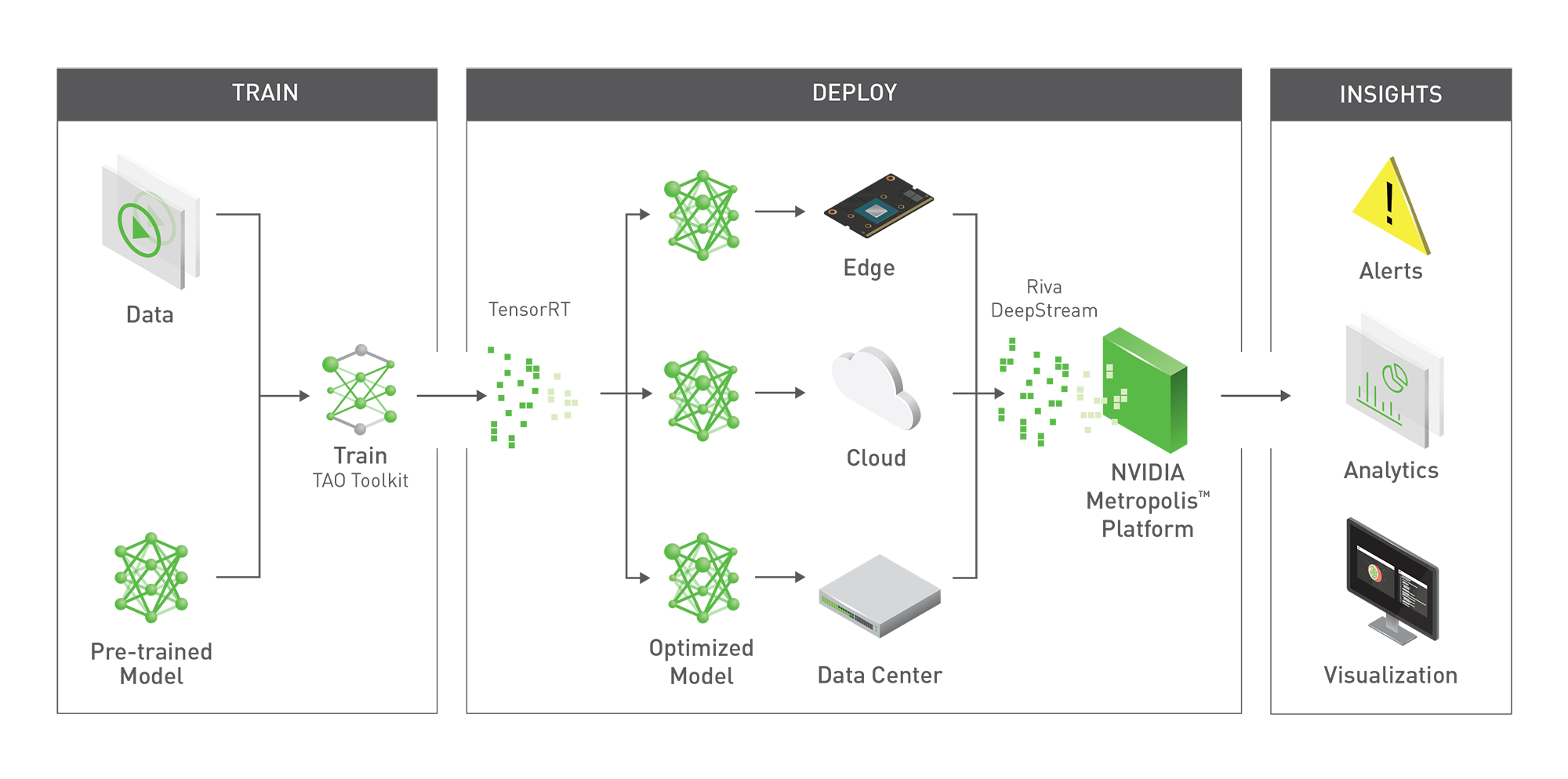 Existing computer-vision, pre-trained models under the Clara Guardian umbrella include Hand Gesture Models, Body Pose Estimation and Mask Detection, Heart Rate Models, and PeopleNet + FaceDetect-IR. The diverse set of pre-trained models, reference applications, and device management solutions allow developers to build AI solutions more quickly than ever before.
It is not unusual for typical AI development to span a few months, but with NVIDIA Clara Guardian, the timeline decreases to mere weeks. In roughly eight weeks, developers can:
Collect and label data
Have minimal tuning & pruning required to achieve performance targets
Have direct integration into NVIDIA DeepStream SDK for deployment
Use NVIDIA pre-trained, optimized models
MBX Mobile AI Platform + Advantech Embedded Hardware
Software is only one piece of AI implementation for healthcare. Additionally, choosing the right optimized AI hardware is essential to the developmental success of applications. This can be challenging as AI hardware rapidly changes to address improved generational performance and increased AI processing power. Advantech strategic partner, MBX Systems, offers Kori™—a modern, mobile AI platform to help converge hardware and software on the edge.
Kori includes an embedded Advantech compute system, the MIC-730AI and MIC-75M10, which run NVIDIA® Jetson™ AGX Xavier for top speed, efficiency, and extensive customization. Integrating Jetson Xavier devices and AI software to run application workloads offers high value with low-power utilization—an optimized, embedded solution.
Mobile and compact, Kori can fit in small spaces, ideal for medical and industrial settings. With MBX engineering services for integration, testing, and verifying technology, end users can ensure peak performance when incorporating hardware and software solutions. The ability to move straight into testing with optimized hardware—and utilizing existing certification work—can reduce hardware development time from one to 2 years to mere months.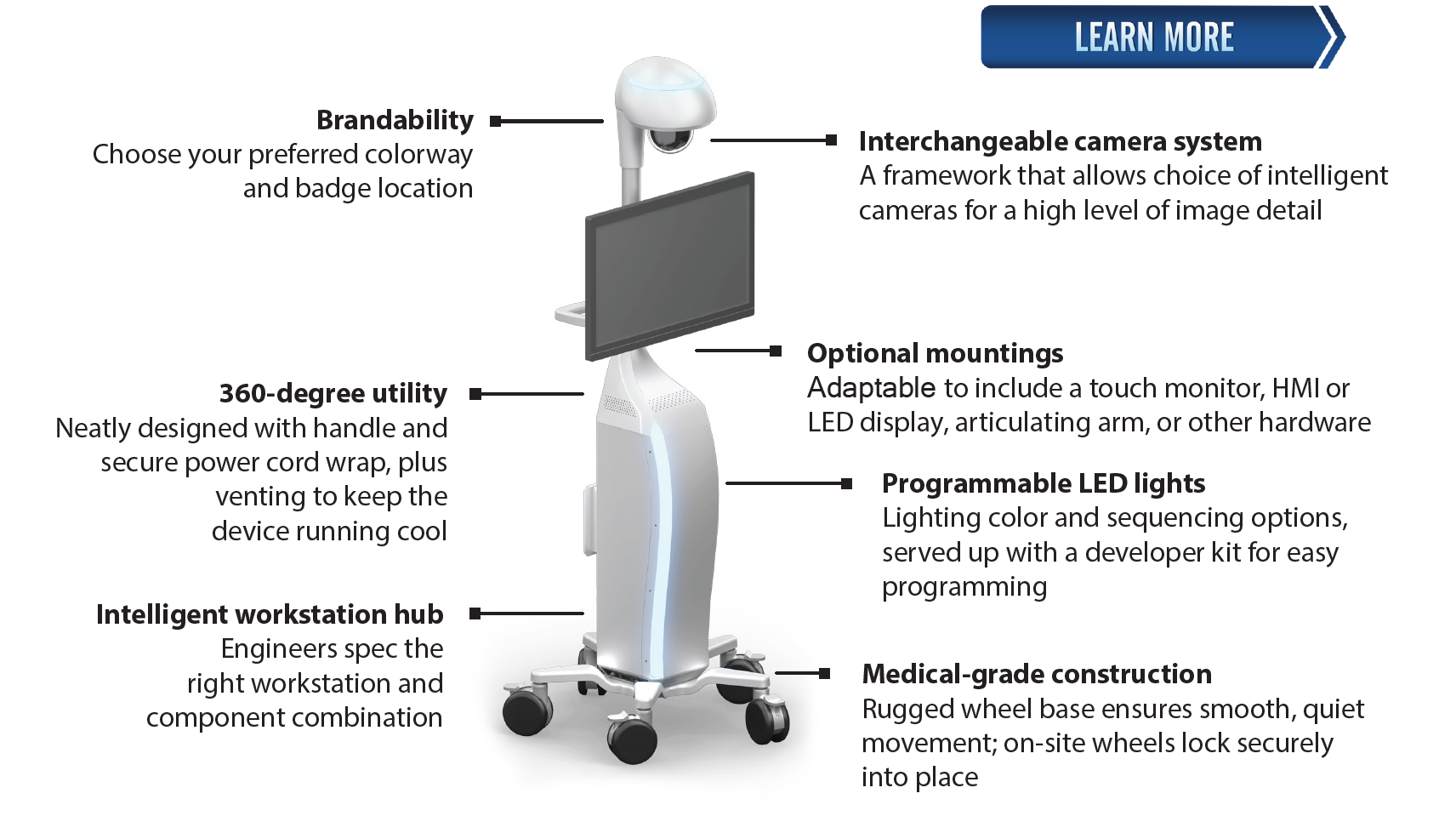 Deep Dive: MIC-730AI Inference System
Once confined to data centers, AI has extended to the network edge. Hardware and software advances allow for easy implementation of AI at the edge, improving application performance and greater flexibility. Edge AI saves decision-making time with data processing locally, closer to the source. In critical applications, decisions may need to take place in milliseconds. Saving even a fraction of a second by eliminating delays can be critical to patient health and safety in medical applications. Advantech has developed a complete product line based on NVIDIA technology from the AI edge to the cloud.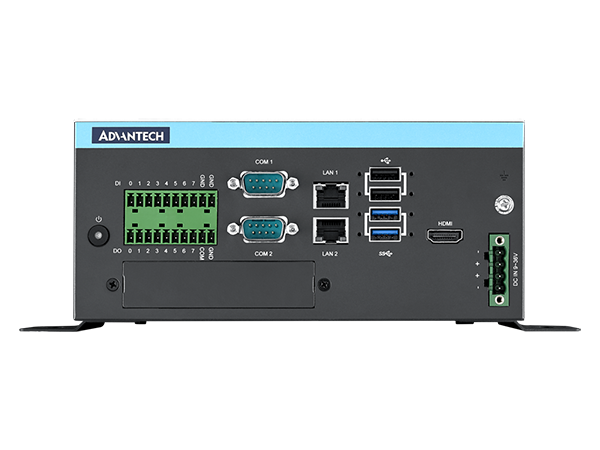 The embedded Kori compute system, Advantech's MIC-730AI Inference System, offers the following:
NVIDIA® Jetson™ Xavier embedded platform
A fan-less, compact design for quiet function in medical settings
Reliable design with flexible options for expansion
Supports 1 x MiniPCIe & 1 x M.2 (PCIex4 NVMe)
Bundles with Linux Ubuntu 18.04
Low-power consumption
Supports PCIe add-on card
Supports 24/7 secure remote monitoring, control, and OTA deployment empowered by Allxon (support JetPack 4.4GA and above)
Additionally, the Advantech MIC-733-AO—a new NVIDIA Jetson AGX Orin System for Edge AI—offers the next level in compute performance. The MIC-733-AO is a compact and fan-less compute system and network video recorder (NVR) with diverse I/O and peripherals. Supported with 24/7 remote management and board support packages (BSP), the MIC-733-AO is designed to deliver high flexibility and computing performance for the future of AI and 5G applications.
Leveraging the powerful NVIDIA Jetson AGX Orin module, the MIC-733-AO AI computer empowers energy-efficient autonomous machines. It accelerates NVIDIA AI software stacks with four times the CUDA cores and up to eight times the performance of NVIDIA Jetson AGX Xavier modules. Advantech Orin-based solutions support multiple sensors and the latest in high-speed interfaces.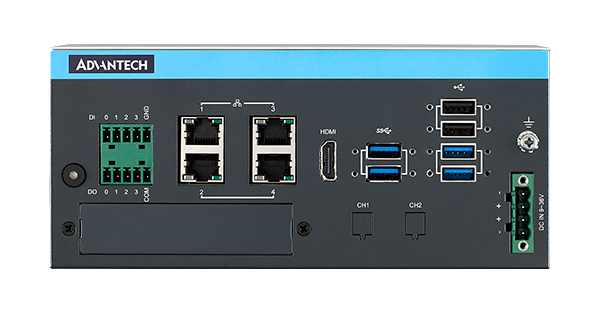 Building Blocks for Medical AI
The combination of Advantech compute system hardware, the Kori mobile AI platform, and NVIDIA Clara™ Guardian make up the building blocks to accelerate AI development for healthcare. Utilizing these combined technologies means:
Reduced software development time
Reduced hardware development time
Faster time-to-market by leveraging existing certifications
Reduced engineering & development resources
Optimized hardware running workloads at significantly lower costs