Building a Wireless Remote Monitoring and Management System for China's Leading Electrical Appliance Manufacturer
1/22/2018
Market: Factory automation Industrial
Application: Wireless remote monitoring management
Location: Guangdong, China
As the leading electrical appliance manufacturer in China and employer of approximately 100,000 people across 200 countries, this customer is a major exporter of lighting products, water appliances, vacuum cleaners, washing machines, small kitchen appliances, large cooking appliances, and refrigeration appliances. Demonstrating their understanding of the dynamics of product development, manufacturing processes, and logistics, the management at this company possesses an acute awareness of how much industrial IoT means to the company's success.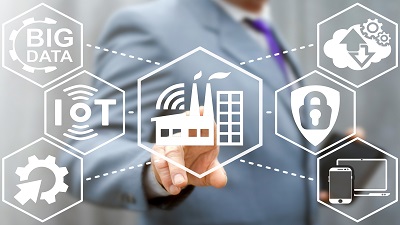 Management at the company's compressor manufacturing plant sought to implement a remote monitoring system to accommodate rapid growth in business scale and the number of machines/sensors at the plant. Since there were too many extant machines and sensors to simply rewire and redeploy, an all-wireless remote monitoring management system was considered the optimal choice.
Challenges and Requirements
1. The plant owner and staff previously examined each machine in person, which is a considerable cost in time and human resources. A centralized and remote management system was thus required.
2. Previous attempts at adopting a wired remote monitoring system had required considerable rewiring and redeployment, which necessitated a substantial amount of investment and prolonged upgrade schedule. For data acquisition, both serial and wireless interfaces were required to connect the local wireless device server to the network backbone.
3. As the project became more complex due to the high number of devices involved, local technical support was required.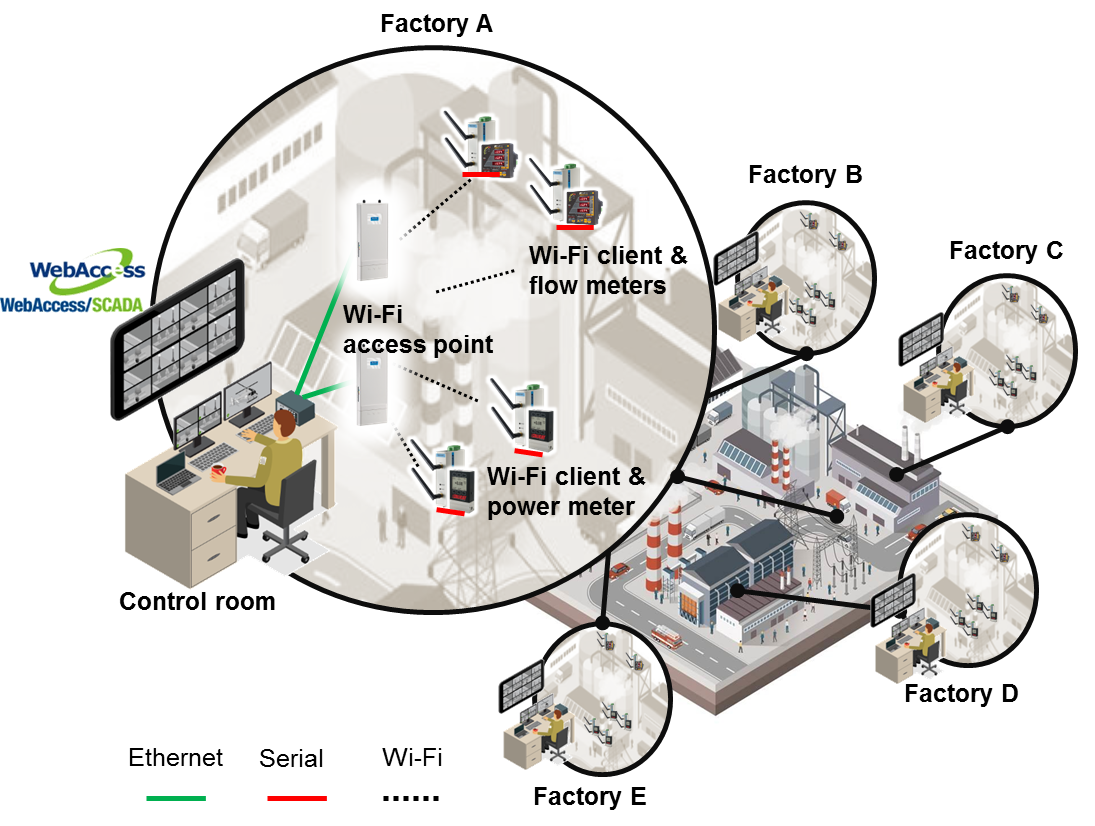 The procedure is outlined as follows
1. The company's Guangdong manufacturing campus comprises several individual factories, each of which has its own control room for monitoring and managing the status of machines and workflow.
2. Machines and equipment at each factory are hard connected to sensors that collect data on their condition.
3. Each sensor is connected to an Advantech EKI-1361 wireless device server via a serial connection, and data are forwarded over the air to the assigned Wi-Fi access point.
4. The data received by the Wi-Fi access points are then forwarded via Ethernet to a server in the control room.
5. The factory status and machine condition data are displayed on a dashboard managed by Advantech's WebAccess/SCADA HMI software. Thus, staff no longer need to manually examine the condition of the machines. This simplifies the task, rendering the more efficient approach of managing the machines from the control room feasible.
Features, Advantages, and Benefits
Link any serial device to an IEEE 802.11b/g/n network

Supports IEEE 802.11n MIMO 2T2R

WLAN transmission rate up to 300 Mbps

Supports secure access with WEP, WPA/WPA2-Personal, WPA/WPA2- Enterprise

Provides COM port redirection, TCP, UDP, and pair connection modes

Supports up to 921.6 kbps and any baud rate

Provides a Web-based configuration and Windows utility


Advantech provides not only rugged and secure products, but also upgrade-ready integration solutions and high-quality services. With years of experience and commitment to Industry 4.0 practices, Advantech's iConnectivity team focuses on every detail to provide customers with the optimal solution.
Following months of discussion, evaluation, on-site evaluation, project design, and finally project execution, Advantech's iConnectivity team succeeded in providing the best solution for this customer, satisfying their need for wireless remote monitoring management while minimizing redeployment efforts.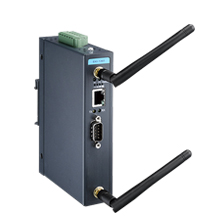 Link any serial device to an
IEEE 802.11b/g/n network
Support 802.11n MIMO 2T2R
WLAN transmision rate up to 300 Mbps
Supports secure access with WEP,
WPA/WPA2-Personal, WPA/WPA2-Enterprise
Provides COM port redirection, TCP, UDP,
and pair connection modes
Supports up to 921.6 kbps,
and any baud rate setting
Provides Web-based configuration
and Windows utility
Allows a max. of 5 hosts to access one serial port
Supports 32-bit/64-bit Windows 2000/XP/Vista/7,
Windows Server 2003/2008, Windows CE 5.0, and Linux
Allows a max. of 4 hosts to be
accessed as TCP client mode
Industrial IoT Group Marketing
Jimmy Cooper