Advantech Corporation Wins 2018 China Broadcasting and Television Technology Innovation and Excellence Award
4/24/2018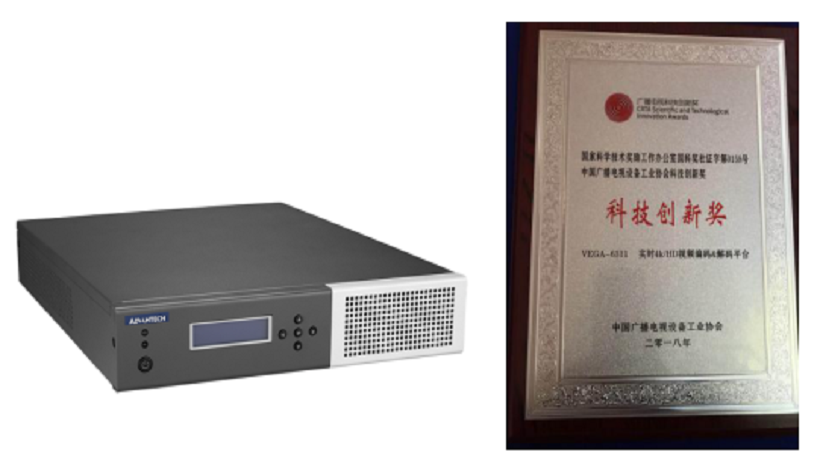 Taipei, April 24, 2018
—Advantech Co, Ltd. (2395.TW), a global leader in IoT Intelligent systems, embedded computing, and UHD 4K/8K video processing solutions, is proud to announce that the company has won two awards at the China Radio and Television Equipment Industrial Association's (CRTA) Science and Technology Innovation Awards. The
Advantech VEGA-6311
, a compact 4K HEVC Encoder / Decoder Appliance won the CRTA Science and Technology Innovation Award, and the
VEGA-3318
high density AVC/HEVC transcoding accelerator card won the CRTA Science and Technology Innovation Excellence Award. This, coupled with the recent announcement that the VEGA-3318 was awarded a NewBay Best of Show Award at the 2018 NAB Show by TV Technology, is a recognition of how Advantech's leading technology and innovation in video solutions can benefit our worldwide customers.
The China Content Broadcasting Networking Exhibition (CCBN) is an annual event hosted by the State Administration of Press Publication and Broadcasting (the former State Administration of Radio Film and Television) of China. As a key part of the CCBN, the CRTA Science and Technology Innovation Awards are widely recognized as nationally important awards that play a benchmarking role in the industry, arousing great interest across the sector. The global broadband industry environment is one that is continuously being optimized. Chinese government policy is to support both the development of 5G standards and the commercial deployment of 5G networks through a range of policies and initiatives, including government support for research and development. These include the 'Made in China 2025' plan and the 13th Five Year Plan, which aims for a commercial launch of 5G services by 2020. To encourage more 4K/8K video innovative application with 5G networks in China, the awards ceremony of the CRTA Science and Technology Innovation Awards, approved by the China Ministry of Science and Technology, was held in Beijing. Each award was designed to reward organizations that have made great contributions to promoting China's radio and television equipment in technological innovation.
"
The VEGA 6000 series
from Advantech represents a major advance in our video product offerings as we provide a highly integrated, full-fledged all-in-one video processing solution in a compact box." said Ted Feng, Senior Product Manager of Video Solution Division in Networks and Communications Group, "These fully integrated HEVC encoder/decoder appliances are versatile platforms that enable 4K live video contribution in power and space constrained scenarios such as live events or Outside Broadcast trucks. The VEGA-6311 and VEGA-6301 support both 3G and 12G SDI terminations and are prepared for integration into the next generation of all-IP broadcasting networks underpinned by SMPTE ST-2022 and ST-2110 standards." The Advantech VEGA-6311 can support real-time 4K AVC and HEVC encoding at 60 frames per second with 10 bit pixel depth and 4:2:2 chroma subsampling, yet only consumes around 100W of power. Each unit is 1U high, less than 270mm deep, and two units can fit side by side in a standard 19" rack.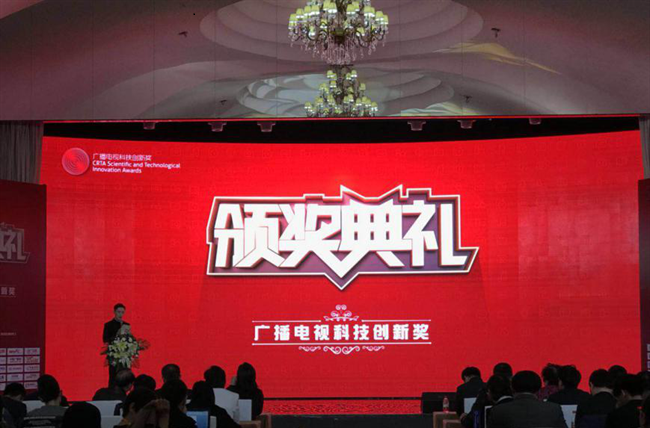 The Presentation Ceremony of CRTA Science and Technology Innovation Awards

While the VEGA-6000 series focuses on power efficiency in the field, the
Advantech VEGA-3318
focuses on bringing that efficiency into the video data center. Cloud-based media processing architectures are increasingly driven by IT technologies such as virtualization and software programmability and benefit from economies of scale of commercial-off-the-shelf (COTS) data center servers based on General Purpose Processors (GPP). However, the required computational performance to process high numbers of live UHD HEVC OTT streams can only efficiently be achieved by specialized hardware designed to solve video algorithms. These two approaches which may seem conflicting can now converge thanks to Advantech's video acceleration boards. Advantech VEGA video accelerators combine the best of the hardware and software worlds by providing commercial-off-the-shelf access to powerful video processing technology that can be deployed in standard data center servers. "By leveraging Advantech VEGA-3318 transcoding accelerators, cloud service providers and equipment manufacturers can deliver up to 32 x 4Kp60 or 128 1080p60 live HEVC profiles per rack unit – the highest density available in the market" said Kevin Chien, Product Manager of Video Solution Division in Networks and Communications Group, "This impressive performance can be achieved while still keeping the programming flexibility of software-defined solutions by integrating the VEGA-3318 accelerators into standard open-architecture servers where the heavy-lifting video processing tasks can be offloaded via a standard API to the VEGA acceleration card as if it was another software component." Each VEGA-3318 consumes approximately 65W of power and, compared to software-only implementations, can replace as many as 8 standard dual-socket servers. This can massively reduce the space and power consumption needed to roll out the infrastructure that will be needed for the anticipated explosion of content that 5G will bring.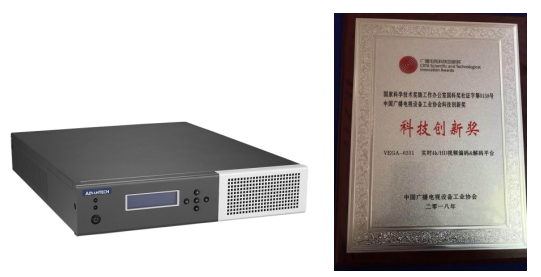 Advantech VEGA-6311, the 4K HEVC Encoder and Decoder Appliance, wins the CRTA Science and Technology Innovation Award.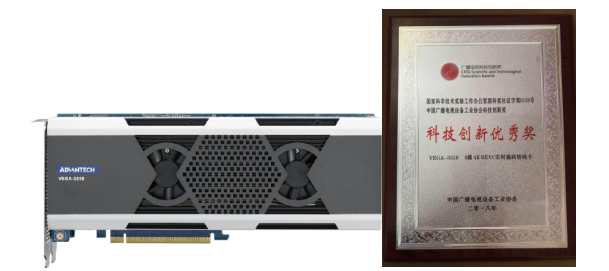 Advantech VEGA-3318, 8-ch 4K HEVC/AVC/MPEG-2 Encoding, Decoding & Transcoding Accelerator, wins the CRTA Science and Technology Innovation Award.
Advantech's corporate vision is to enable an intelligent planet. The company is a global leader in the fields of IoT intelligent systems, embedded platforms and UHD 4K/8K video processing solutions. To embrace the trends of IoT, big data, and artificial intelligence, Advantech promotes IoT hardware and software solutions with the Edge Intelligence WISE-PaaS core to assist business partners and clients in connecting their industrial chains. Advantech is also working with business partners to co-create business ecosystems that accelerate the goal of industrial intelligence. (www.advantech.com)
Advantech Video Solutions
https://www.advantech.com.cn/networks-communications/video
Video Solutions, Networks and Comm. Group
Jean Ko
Tel: +886-2-2792-7818, Ext. 1303
Jean.Ko@advantech.com.tw
Advantech China, Intelligent Systems Business Group
Bella Shi
Tel: 86-21-36321616 Ext.3608
Lingli Shi@advantech.com.cn