Advantech Launches UNO-2372G-J1 Embedded Automation Gateway for Industrial IoT Applications
9/15/2020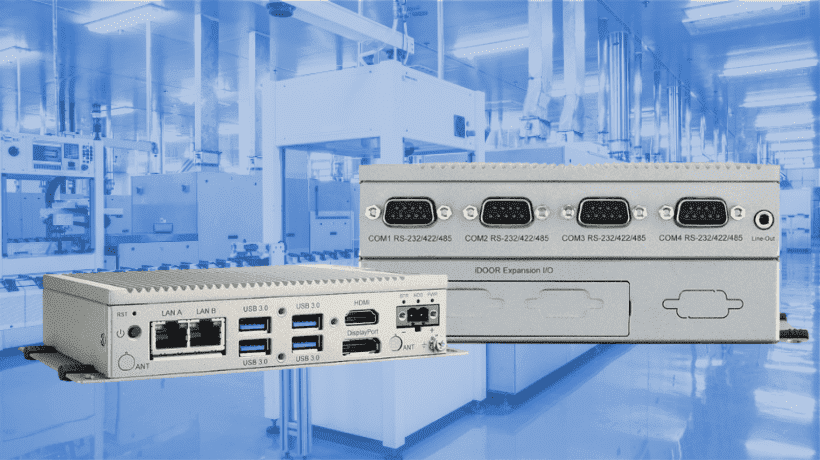 September 2020, Taipei, Taiwan - Advantech, a leading provider of embedded computing solutions, is pleased to announce its UNO-2372G-J1 compact, modular IoT automation gateway. Equipped with an Intel® Celeron® quad-core J3455 processor, 4GB of DDR3L memory, and dual display interfaces (HDMI and DisplayPort), UNO-2372G-J1 is a competitively priced system that delivers a 100% increased computing performance compared to that of the previous UNO-2372G-J0 model. To ensure flexible configuration and suitability for diverse industries, the UNO-2372G features optimized I/O and can be equipped with an optional second expansion stack that supports Advantech's iDoor technology. Moreover, the UNO-2372G's robust and fanless architecture is compatible with 10 ~ 36 VDC input power, supports a wide operating temperature range (-20 ~ 60 °C/-4 ~ 140 °F), and can withstand operation in harsh environments, making it ideal for a wide range of industrial applications.
Modular Design Enables Flexible Customization and Easy Maintenance
UNO-2372G-J1 features a modular design that allows the system to be flexibly configured according to specific application requirements. UNO-2372G-J1 can also be integrated Advantech's iDoor modules to provide the optimum solution that not only meets customers' usage requirements, but also eliminates unnecessary features and expenses, accelerates production and delivery, facilitates rapid deployment and integration, and reduces system downtime and maintenance costs.
Optimized Form Factor with Multiple I/O Supports Versatile Mounting
The UNO-2372G-J1's compact form factor is fanless [P1] to reduce the accumulation of dust and other contaminants. The system I/O includes 2 x GbE, 2 x USB 3.0, 4 x RS-232/422/485, 1 x HDMI, and 1 x DisplayPort, allowing UNO-2372G-J1 to support diverse factory applications. In regards to mounting, UNO-2372G-J1 is equipped with a stand mount with rubber stoppers, but can also be fitted with an optional kit for DIN-rail and VESA mounting to enable easy assembly and convenient installation in a wide range of environments.
Ruggedized, Industrial-Grade System Ensures Reliable Operation
To ensure compatibility for diverse usage scenarios, UNO-2372G-J1 supports 10 ~ 36 VDC input power and a wide operating temperature range (-20 ~ 60 °C/-4 ~ 140 °F), making it ideal for factory automation operations, especially machine automation and IoT applications. Overall, UNO-2372G-J1 provides an excellent solution for delivering stable and reliable computing in demanding industrial environments.
Intel® Celeron® J3455E quad-core processor with 4G DDR3L memory

Compact, robust, fanless, and cable-free system with high stability ·

2 x GbE, 4 x USB 3.0, 4 x RS-232/422/485, 1 x HDMI 1.4b, 1 x DP 1.2

Modular design with optional second stack for increased functionality

Stand mount with rubber stopper

Optional kit for DIN rail and VESA mounting

Optional Wi-Fi/Bluetooth/cellular connectivity

Built-in TPM 2.0 for hardware-based security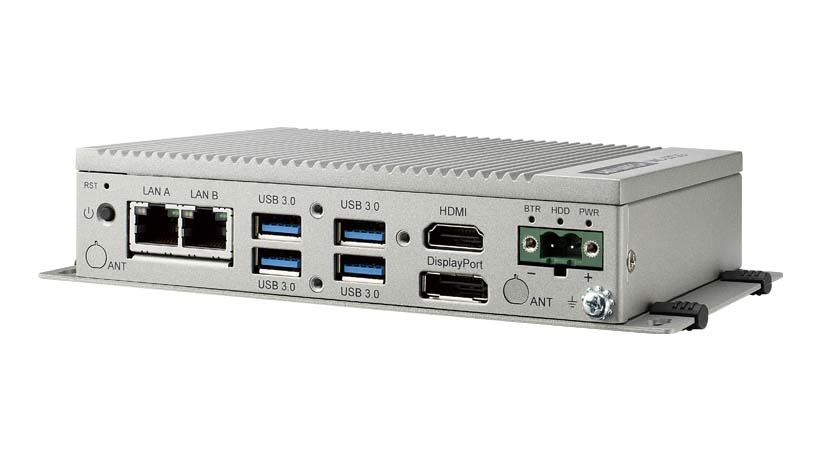 Advantech's UNO-2372G-J1 compact, modular IoT automation gateway is available for order now. To obtain more information about this or other Advantech products, contact your local sales support team or visit our website at www.advantech.com.
Founded in 1983, Advantech is a leading provider of trusted, innovative products, services, and solutions. Advantech offers comprehensive system integration, hardware, software, customer-centric design services, embedded systems, automation products, and global logistics support. We cooperate closely with our partners to provide complete solutions for a wide range of applications in diverse industries. Our mission is to enable an intelligent planet by developing automated and embedded computing products and solutions that facilitate smarter working and living. With Advantech products, the application and innovation potential becomes unlimited. (Corporate website: www.advantech.com).