Ensuring the Most Reliable Networking Transmission for Hong Kong International Airport
2018/1/25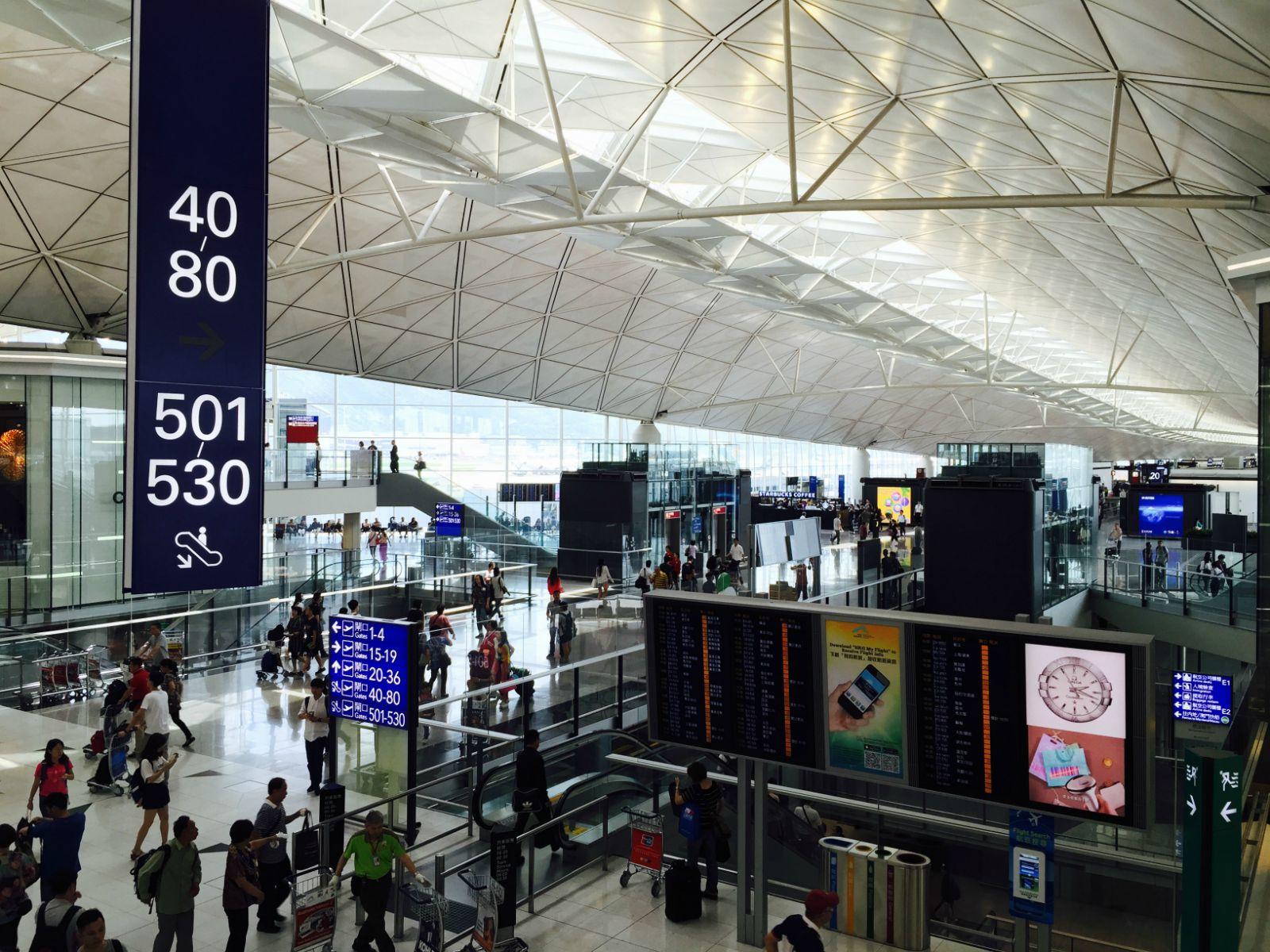 Industry Application: Transport Hub

Industry Sector: Intelligent Transportation Systems

Location: Hong Kong, China
One of the busiest airports in the world, Hong Kong International Airport (HKIA) has received more than 60 honors as the world's best airport following its opening in 1998. HKIA has since upheld the principles of maintaining the highest quality in safety/security standards, operating efficiency, and customer service standards while demonstrating care for the environment. The airport is more commonly renowned for Terminal 1 having previously held the record as the world's largest airport building. Since the opening of Terminal 2 in 2007, it has continued to adhere to its customer-first motto by providing the best level of service quality, continuing to break records in both cargo and passenger volume, and many upgrades have been needed to accommodate this growth.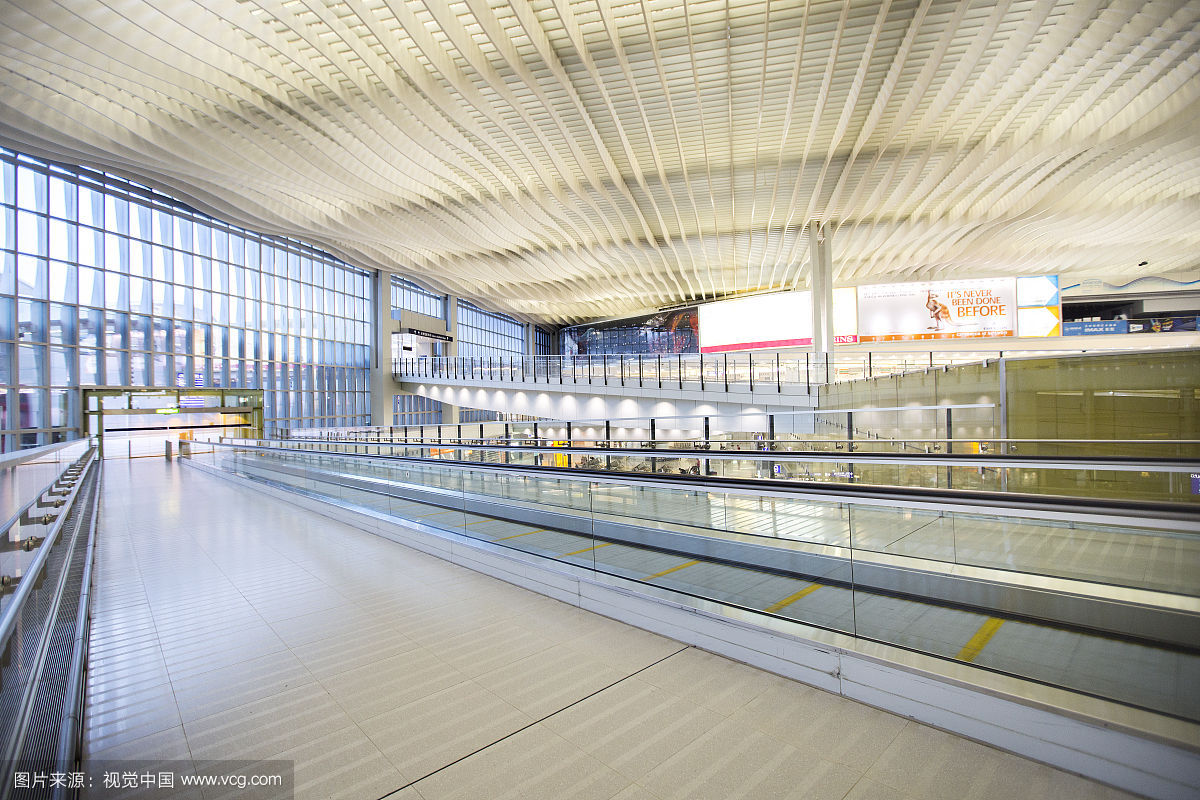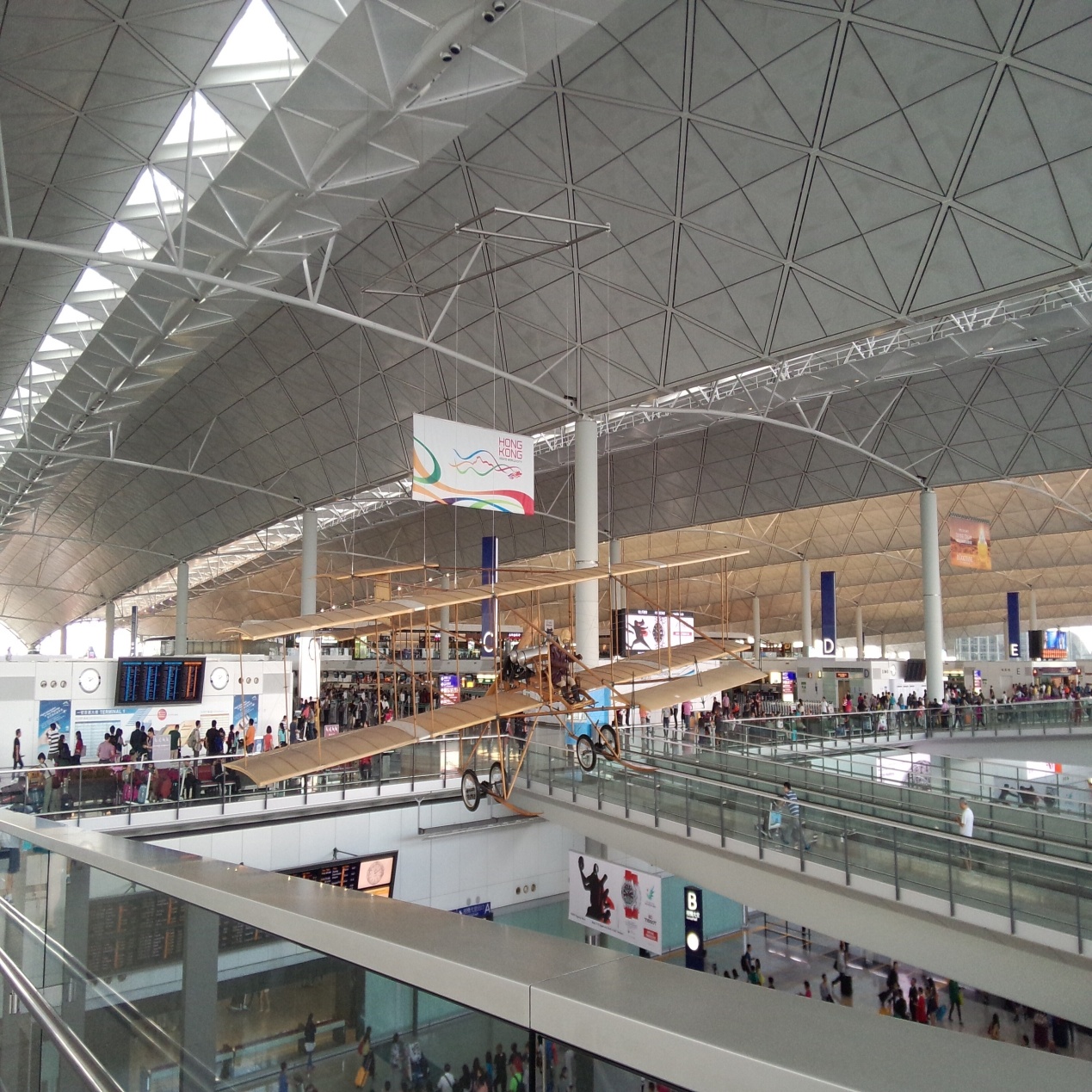 With China's fast-growing economy, the number of passengers traveling to HK from all corners of China to stay for tourism purposes or simply to transfer flights has been increasing annually. Thus, maintaining HKIA's high service quality has become a critical goal for airport management. However, the airport's equipment and facilities have shown signs of aging after years of operation. For HKIA, these issues affect daily operations, with a particular burden placed upon maintenance crews, but for passengers, this affects how they view the airport.
To improve the passenger experience, HKIA has implemented many improvements and upgrades to its surveillance system and Wi-Fi service in order to improve safety and provide convenient amenities for passengers. Therefore, HKIA sought Advantech's expertise and experience in networking communications to design robust and reliable network infrastructure during the remodeling of Terminal 2.

PoE+ Giga MiniMc (P/N:BB-857-11914 SM1310-SC): PoE+ Giga-MiniMc with LFPT, support jumbo frames, signal mode, SC connector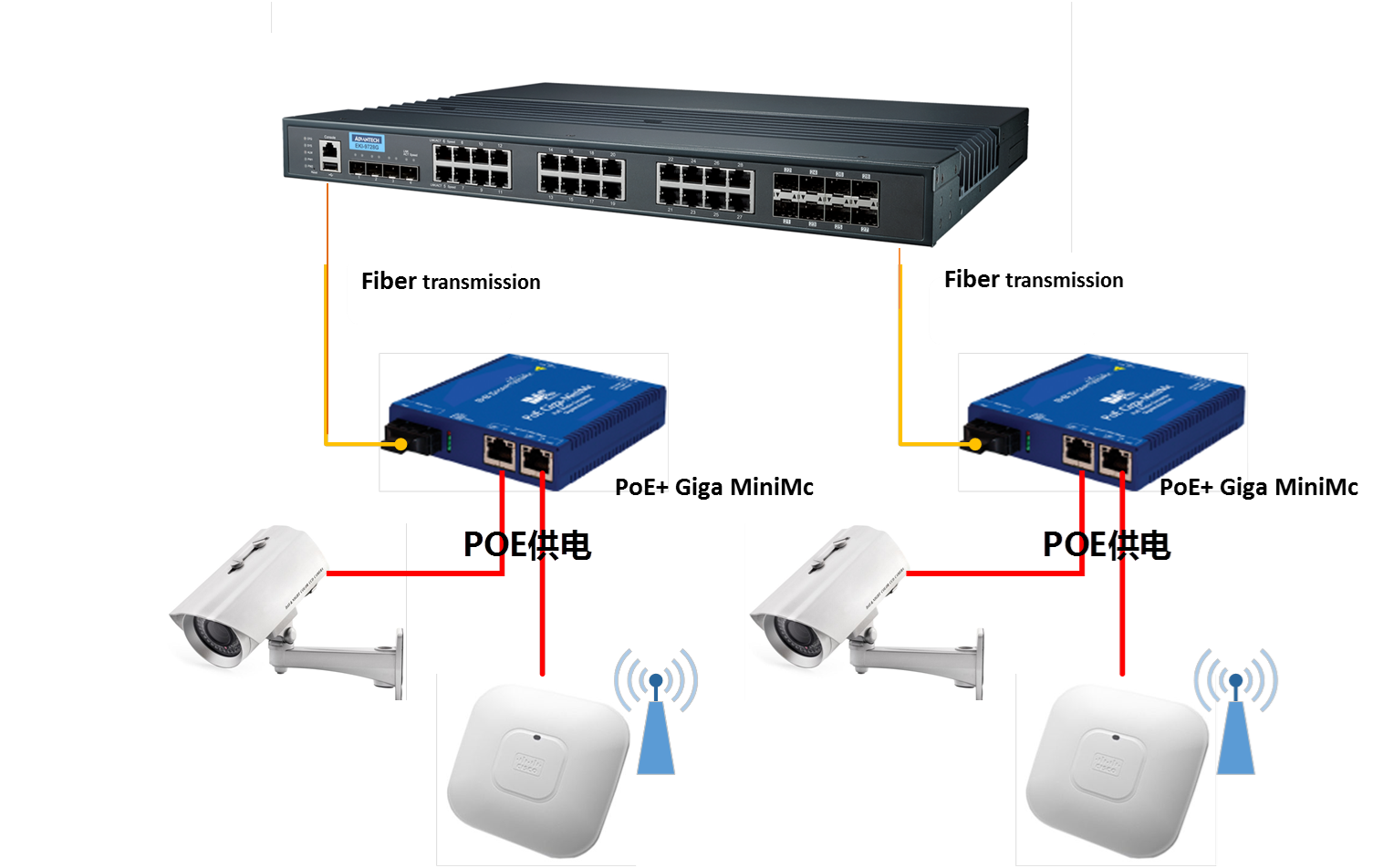 Advantech's POE+ Giga-Minimc media converters ensure that sufficient power is supplied to video surveillance cameras and Wi-Fi access points at Terminal 2.
Advantech's media converters have the largest market share in Europe and the US. Several major international airports have chosen Advantech as their partner for network communications technology, with the reliability, quality, and stability of this technology being major factors driving customers to seek out Advantech's expertise.
For HKIA, Advantech's POE+ Giga-Minimc media converter was selected for a networking solution. The convertor features an SFP optical port and two Gbps-level POE ports with support for IEEE 802.3at. These units provide power for high-resolution cameras or Wi-Fi access points, providing highly reliable quality and stable transmission. Their compact size and guide rail or wall-mounted installation options provide deployment flexibility, and their innovative design ensures the best transmission quality across the airport's entire network backbone.
HKIA accepted Advantech's proposal after a series of field tests. Ultimately, the POE+ Giga-Minimc media converters ensured secure and stable network transmission for the surveillance system and Wi-Fi access points in Terminal 2.
Advantech's industrial communication solution has had a significant impact in reducing the downtime of HKIA's surveillance system and Wi-Fi access points while also reducing the cost of cable maintenance. In line with its operating principles regarding safety, efficiency, service, and the environment, the airport has selected the most reliable product to facilitate delivering high-level service quality to maximize customer satisfaction.