Managed or Unmanaged: Choosing the Most Applicable Industrial Switches
2021/10/12
1. Features of Managed Switches
Switches can be divided into ordinary and network-managed ones. Ordinary Switches require no setting; they can plug and play. Network-managed switches include Layer-2 switches and Layer-3 switches. Layer-2 switches feature multiple functionalities such as VLAN, Spanning Tree, Access-List, etc.; Layer-3 switches are capable of accomplishing router tasks in addition to functionalities of a Layer-2 switch, so are usually the core switch in the local area.
Take Courses from Advantech IoT Academy About Layer-2 and Layer-3 Switches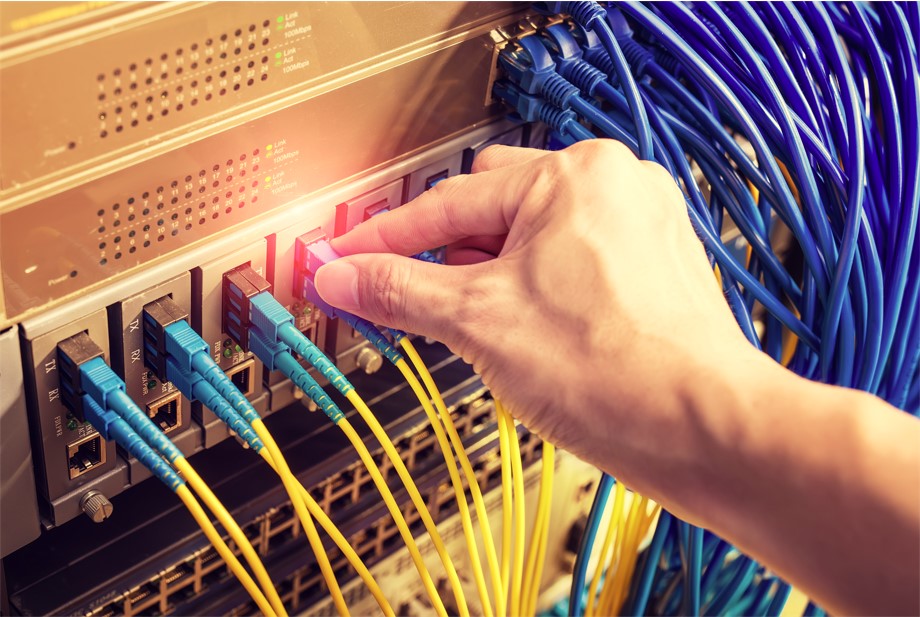 Understand the Implementation of L2 Networking Protocol in EKI-7000/9000 Managed Ethernet Switch
This course focuses on the EKI-7700 Layer 2 Managed Switch Series and its technical details. Understand the Layer 2 switch protocols and how it's designed to work on the product; then have the ability to dig out the possible root cause of the problem in an application system; mainly aimed at the channel partner or junior FAE. Participants should fully understand the training slides and make sure they know how to apply every function correctly.
______________________________________________________________________________________________________________________________________________
Understand the Implementation of L3 Networking Protocol in EKI-9600/9700 Managed Ethernet Switch
This course focuses on the product knowledge of Layer 3 Managed Switch Series (EKI-9600/9700) along with Layer 3 routing protocol such as OSPF and RIP. Participants will understand the basic knowledge of L3 routing concept and the applications; mainly aimed at the channel partner or senior FAE. Participants should not only focus on the training slides but also the hands-on and troubleshooting skills to solve real-world scenarios.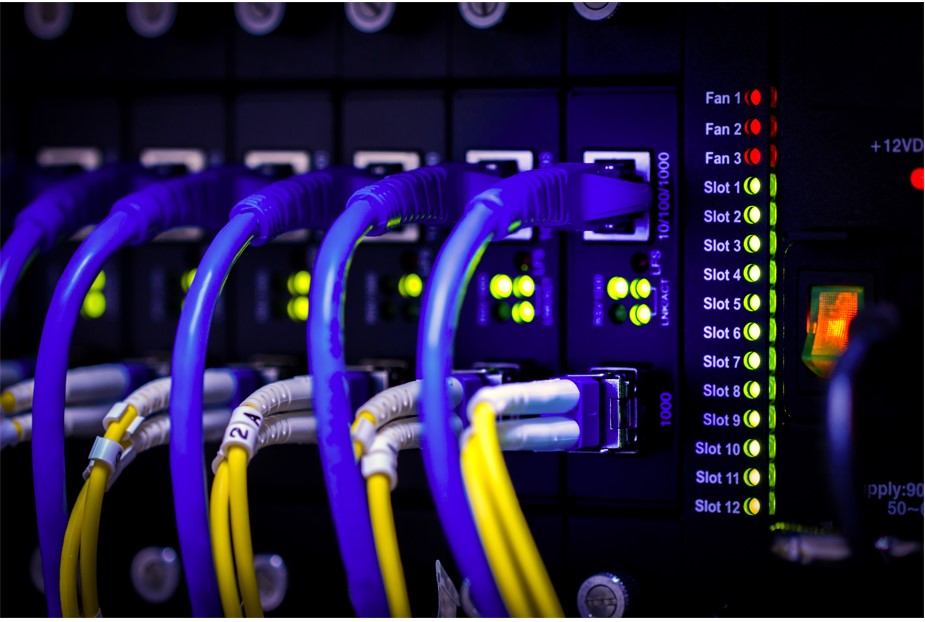 As their name suggests, network-managed switch refers to the switch capable of performing network management. Network-managed switches provide various methods for network management, including remote login based on the terminal control port, Webpage, Network Management Software and Telnet; is capable of performing multiple network management functions including monitoring switch ports, zoning VLANs, setting up Trunk Ports, etc. Local or remote real-time surveillance on switch working status and network operation conditions can be carried out via background network management, thereby comprehensively overviewing working status and working modes of all the switch ports.
Network-managed switch features multiple network management functions such as VLAN, CLI, SNMP, IP routing, QoS, etc., therefore has more advantages in actual applications than Ordinary Switches.
1. Supports complicated network applications.
Network-managed switch allows the network manager to prioritize data transmission sequence based on types of data transmission, providing comprehensive QoS support to real-time network applications like video conference and IP Phone Call. In the network configured with Ordinary Switches, data flow cannot adapt to multimedia or special networking applications; data of any type has to queue for transmission.
2. Increased Network Stability.
Via Spanning Tree and EtherChannel technologies, network-managed switch not only can accomplish linkage of redundancy but can also double the linking bandwidth between devices (switch and switch, switch and router, switch and server), thereby balancing networking load and ensuring the stability of network operation. Ordinary Switches, if configured with redundancy, will result in a paralyzed network due to the existence of Ring Topology. Still, without redundancy, communication of a part of the network, or even the entire network, may be interrupted when any of the wiring, devices, or modules fails.
3. Improved Network Security.
Compared to Ordinary Switches having no network security features, network managed switches have more outstanding performances in securing data storage and safe visits; they are capable of isolating networks of different departments by way of various methods like VLAN, Private VLAN (PVLAN) and Access Control List (ACL), to refuse visitation to sensitive information by specific users. Furthermore, via the listing of visits, propagation of Worm-Type Virus can be effectively prevented, assess right of certain users can be prohibited, and network safety can be further secured.
2. Features of Unmanaged Switches
Unmanaged Switch only has simple data forwarding functions and can perform no network management tasks. These Ethernet switches do not process the data directly, therefore require no setting, and are plug-and-play enabled. Unmanaged Switches are also called Ordinary Switches. Specifically, Unmanaged Switches have the following features:
1. No setting required; plug-and-play Neither professional specialist nor tedious training is required; large amounts of manpower and costs can be saved.
2. No compatibility issues No software or maker design limitations; all standard IEEE unmanaged Ethernet switches can be smoothly merged into networking environments of all kinds; no compatibility issues.
3. Fast deployment; flexible scalability Benefiting from the above 2 features, users are enabled to expand or downscale networking configuration promptly.
4. Low price
5. Intensive quantity of ports
6. User agility
3. How Do Users Select Optimal Products?
To ensure smooth operation of the entire network system, selecting the most suitable switch model is of great importance; then, how do we choose between network-managed switches and unmanaged ones?

1. When used in large-scale network environments, choose network-managed switches. They are powerful, full of functions, steady, and easy to maintain, and they can achieve Ring Topology connection.
2. For domestic or small network applications, choose unmanaged switches; they are plug-and-play enabled, easy to manage, and cost less.
3. When purchasing switches, an enterprise needs to select based on its project requirements; in general cases network managed switches and unmanaged ones are both required.
Recommend You Also Take A Look At This Article: 10 Questions to Ask Before Selecting an Ethernet Switch
4. Features of Advantech Switch Products
"Taking Initiator of Smart Earth" as the company's mission, Advantech is confident in becoming an influential multinational corporation in the realms of IoT, Automation, and Embedded Computation, providing customers with versatile value-oriented systematic services.
Having put profound endeavors in the industry for 36 years, Advantech has gained abundant experiences. Deployed all over the world, we have branch offices in all countries. Diversified products have a macroscopic view of the entire IoT. Diversified marketing channels (Sales, cooperating distributor, system integrator, and two online sales platforms: eStore & IoTMart).
Through continued innovation in application developments, Advantech engages its full power in the corporate goal for upgrading smart living and enhancing human welfare. Advantech has always played the role of innovator in developing and manufacturing high-quality and high-performance computing platforms. Therefore, Advantech offers unlimited application services, including comprehensive software and hardware systems integration, customer-oriented design services, global logistic support, and industry-leading electronic office facilities.
The main feature of Advantech Ethernet Switches is being of industry class that satisfies requirements of various harsh industrial environments and products are allowed to work in complicated conditions continuously and reliably. Furthermore, the comprehensive product line covers all the application requirements under common and specific conditions; application results in realms of rail traffic, tunnel & mine, photovoltaic & new energy, etc. are extensively appraised.
Listed below are several representative product courses for your reference: