Due to the ever-growing renewable energy industry, more solar power plants are planned for construction and operation worldwide. Current concerns among power plant owners and grid companies include data accuracy, operation efficiency, and asset management. Advantech's SPMS solution offers a unified monitoring management system, machine-to-intelligence technology, and a solid IoT data framework that can meet most managerial demands.
Software Diagram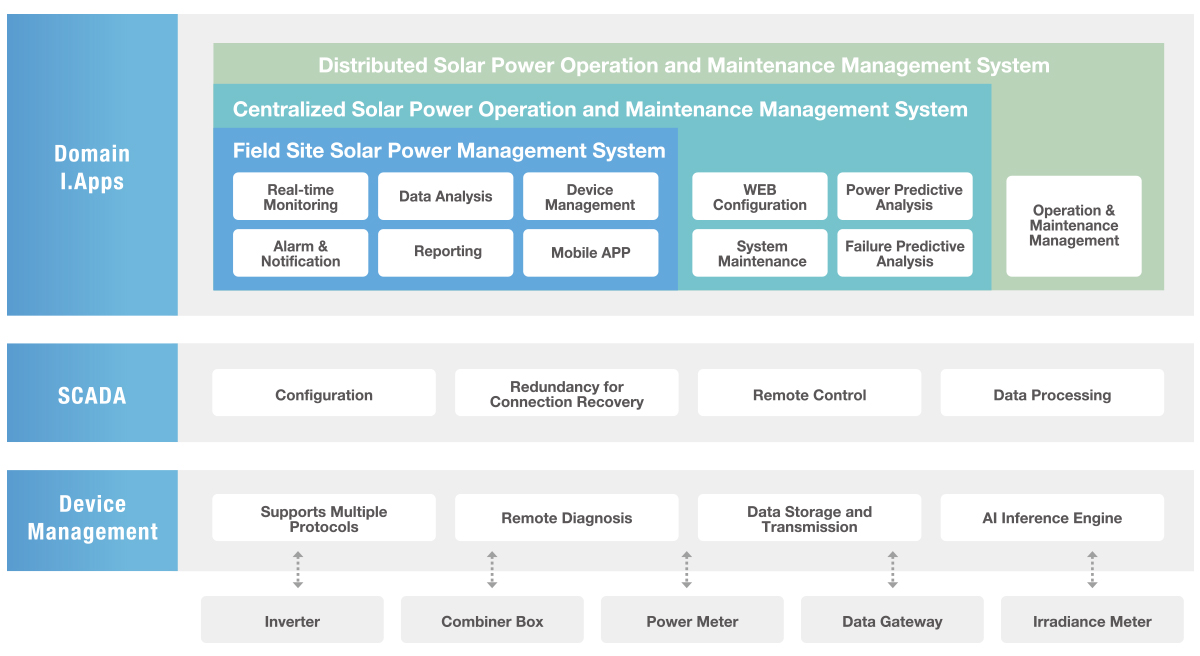 System Architecture
Feature Highlights
Complete System Hierarchy
System designed according to the needs of the platform vendor, system vendor, and end user. Corresponds to industry standards and easily managed.
Situation Room Key Indicators
Each device has their own situation room icon, which can show critical events and give warnings.
Remote Control
The most common failure to solar energy systems are circuit breakers (CB) being tripped accidently. Therefore all CBs must have remote control support.
Application Story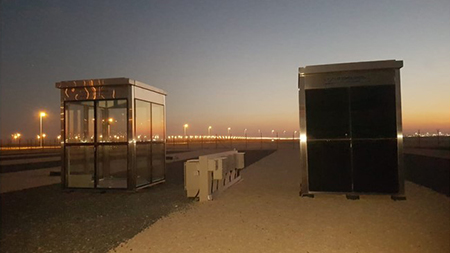 Building solar energy monitoring system for Dubai AI Maktoum International Airport
End-to-end solution enables real-time monitoring in the solar glass facilities to effectively reduce carbon emissions and operational costs in a smart manner.
The cloud server directly adjusts equipment temperature in response to local conditions, thereby maximizing energy efficiency.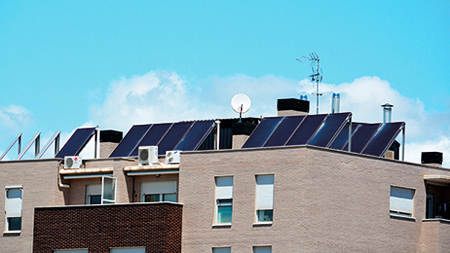 Distributed solar power station monitoring system
Locally qualified for seamless real-time process monitoring of station equipment.
User-friendly data analysis interface ensures stable and reliable system operation.
Easy maintenance with unified open-source management software.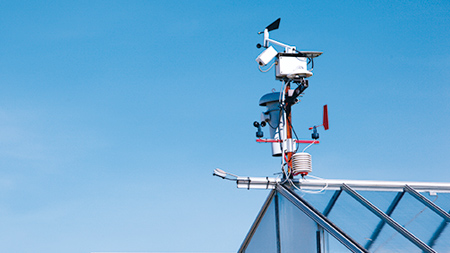 Advantech edge data acquisition solutions improve real-time monitoring efficiency
Real-time acquisition of data parameters including radiation, temperature, humidity, and wind direction
Data can be transmitted to a central management system via Ethernet, Wi-Fi, RS-485, and various other interfaces
Supports remote access and browsing optimizes remote equipment management efficiency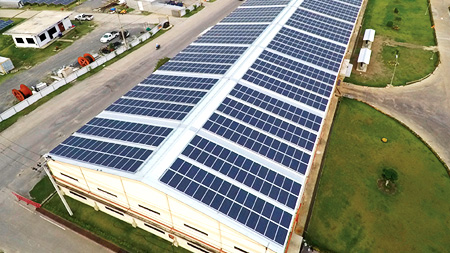 Data acquisition solutions for distributed solar power stations
Based on RISC-technology industrial IoT gateway with support for multiple network transmission protocols and a design that ensures safe operation harsh environments
Automatically resumes data transmission upon network reconnection to ensure data integrity and accuracy
Supports hundreds of communication protocols, compatible mainstream brands of inverters, combiner boxes, meters, and more
SRP Visualization

Distributed Solar Power Management System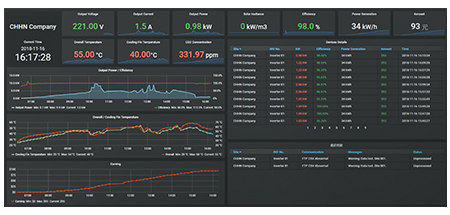 Real-time Equipment Status Monitoring
Inverter details
Earnings trend
Efficiency trend chart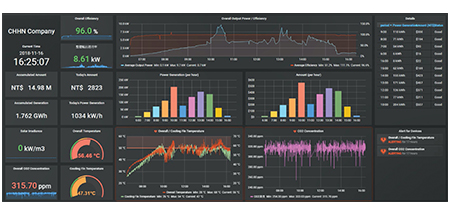 Station Overview
Power generation information
Overall output power/efficiency
Power generation & amount statistics
Centralized Solar Power Operation and Maintenance Management System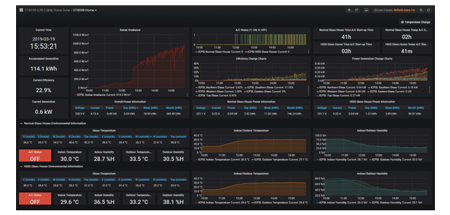 Situation Room
Solar irradiance
Solar panel temperature and efficiency
Power generation change chart
Environmental monitoring