Advantech Edge Intelligence Server accelerates IoT implementation by providing integrated solutions with edge computer, WISE-PaaS software packages, IoT development tools, pre-configured cloud services, plus the flexibility to add on more software modules from the WISE-PaaS Marketplace that enable IoT connectivity, data manageability and analytics in the edge.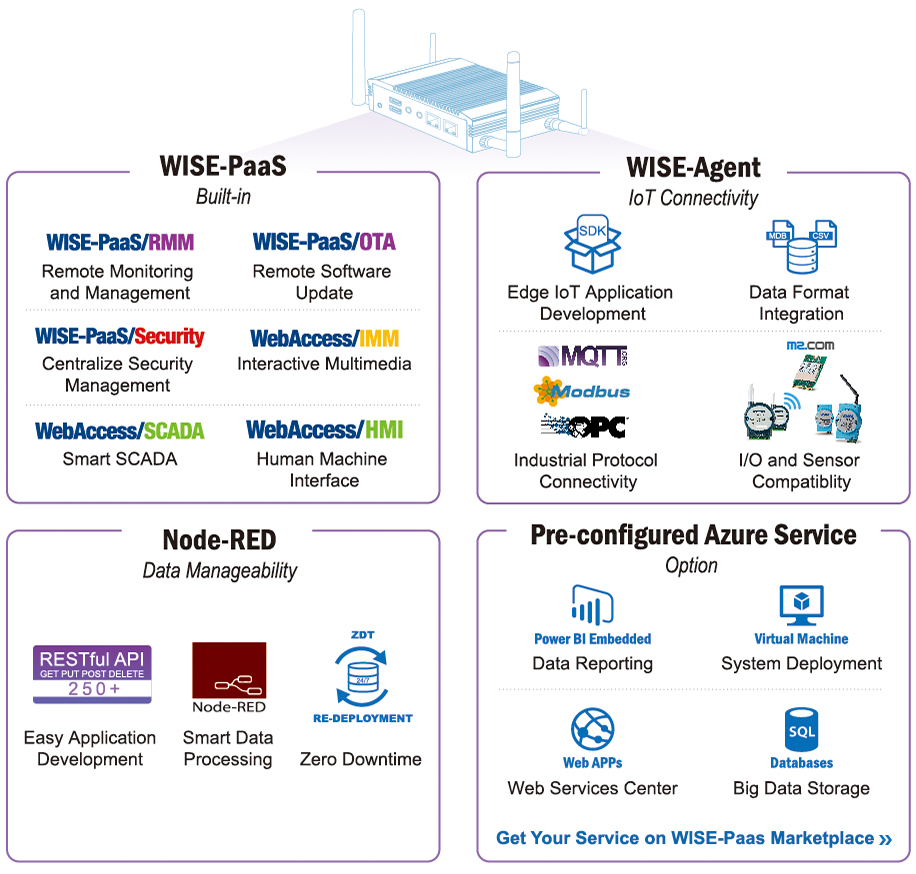 Key Advantages/Features

Ready-to-run Package
All Advantech WISE-PaaS software built-in, including WISE-PaaS/RMM, OTA and Security as general module for IoT applications and vertical IoT solution WebAccess/SCADA, IMM, HMI.

Simplify IoT Deployment
Provides software development kits (SDKs) for data collection, pre-processing and management, with technical documents and sample code. Gives developers an easy start.

Quick Cloud Connection
Provides pre-configured Azure IoT service in WISE-PaaS Marketplace. Quickly and easily connect your IoT application with Azure Cloud.
Product Offerings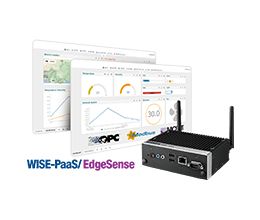 EIS-D210
Intel® Celeron® N3350
Win 10 Enterprise
COM, GbE, USB
Wi-Fi, Bluetooth, LoRa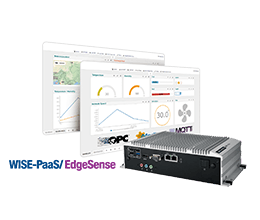 EIS-D120
Intel® Celeron® J1900
WES7E/Win 10 Enterprise
COM, GbE, iDoor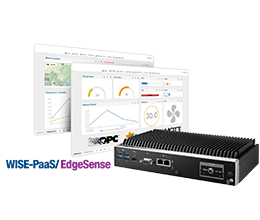 EIS-D150
6th Gen Intel® Core™ U-Series
WES7E/Win 10 Enterprise
COM, GbE, iDoor
Wi-Fi, Bluetooth
Quick Starter Kit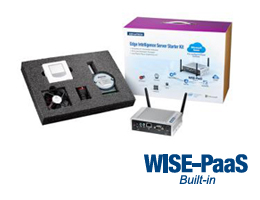 EIS-DK10
Complete IoT Connection Solutions: includes a ready-to-run edge system, IoT software platform service (WISE-PaaS), wireless I/O module, sensor, and pre-configured Microsoft Azure service
Pre-configured system: Intel® Celeron® J1900 and WES7E with 4GB Memory and 64 GB SSD
Pre-configured Microsoft Azure service: Device Management Package (1 month free trial)
Software Architecture and Dashboard
The Advantech Edge Intelligence Server with built-in WISE-PaaS provides a service platform to help streamline your development efforts and enable your IoT solution. Starting with the edge, we offer IoT sensing devices and EIS solutions that aggregate collected data. In addition, we partner with Microsoft Azure Cloud facilities to offer diverse database storage, plus analytic tools for data insight, and statistical dashboards for your end applications. Download Whitepaper ›
Dashboard and Development Tools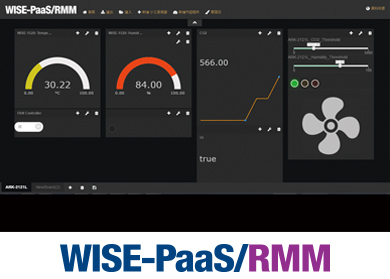 Remote Monitoring and Management
Centralized IoT device HW & SW status management
Built-in 15+ real-time monitoring widgets
Up to 1000 device connections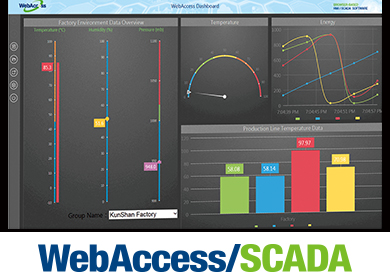 Smart SCADA Management
Dashboard Editor Viewer
Widget Library & Widget Builder
Cross Browser & Device Viewing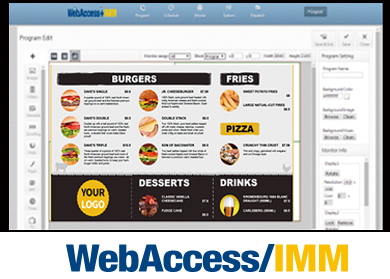 Interactive Multimedia Management
Visualization interface
Drag and drop operation
Multi-display support: Distinct / Clone / Extended mode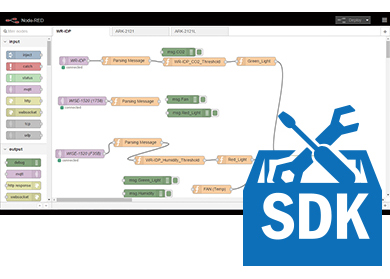 IoT Development Tools
Node-RED Data Flow Logic Designer
Dashboard Builder
Protocol Plug-in SDK & Configuration Tools